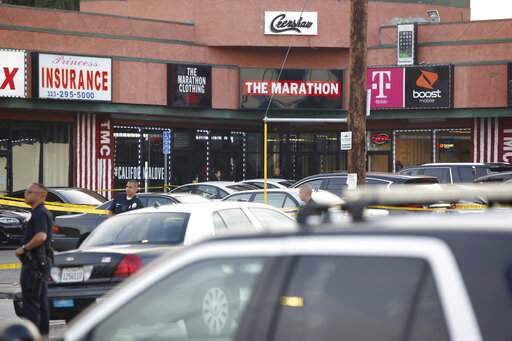 CODE OF THE STREETS
AS NEWS CONTINUES TO UNRAVEL IN REGARD TO THE LATE RAPPER AND GRAMMY NOMINATED NIPSEY HUSSLE, LET'S TAKE A MOMENT TO WEAVE TOGETHER A FEW FACTS. ACCORDING TO ALLEGATIONS, NIPSEY HUSSLE [WHO'S SPO– USE IS ACTRESS LAURA LONDON] WAS GUNNED DOWN AS A RESULT OF CALLING SUSPECTED SHOOTER ERIC HOLDER A "SNITCH". APPARENTLY, NIPSEY THEN SUGGESTED THAT MR HOLDER AKA SHITTY CUZ/FLY MAC SHOULD LEAVE THE AREA. IT HAS BEEN REPORTED THAT FOLLOWING THIS ENCOUNTER, THE SUSPECTED SHOOTER RETURNED SHORTLY AFTER AND OPENED FIRE HITTING NIPSEY MULTIPLE TIMES AND KILLING HIM AS WELL AS SHOOTING TWO OTHERS. [BOTH VICTIM & SHOOTER ARE CRIPS]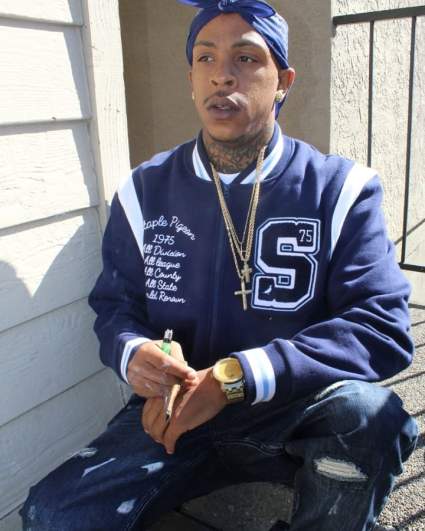 TO DISASSOCIATE ONESELF FROM AN ACC– USED SNITCH HAS BEEN A CODE OF THE STREETS FOR DECADES. THE GANG MENTALITY OF 'CHECKING NIGGAS FOR RATTING' IS WHAT SUPPOSEDLY LED TO THE END OF NIPSEY HUSSLE'S LIFE. THE SAME PRINCIPLE HE LIVED AND DIED BY WAS HOW THE WORLD BETRAYED HIM. SOCIAL MEDIA ENCOURAGED EACH OTHER TO 'TELL' AND 'GIVE UP' INFORMATION LEADING TO THE KILLER, YET NIPSEY HUSSLE HIMSELF DIED BECA– USE HE DIDN'T WANT TO BE ASSOCIATED WITH SNITCHES/RATS. IF HE WERE STILL ALIVE WOULD HE EMBRACE THE SOCIAL MEDIA CRUSADE TO 'SNITCH' IN ORDER TO BRING HIS KILLER TO JUSTICE?!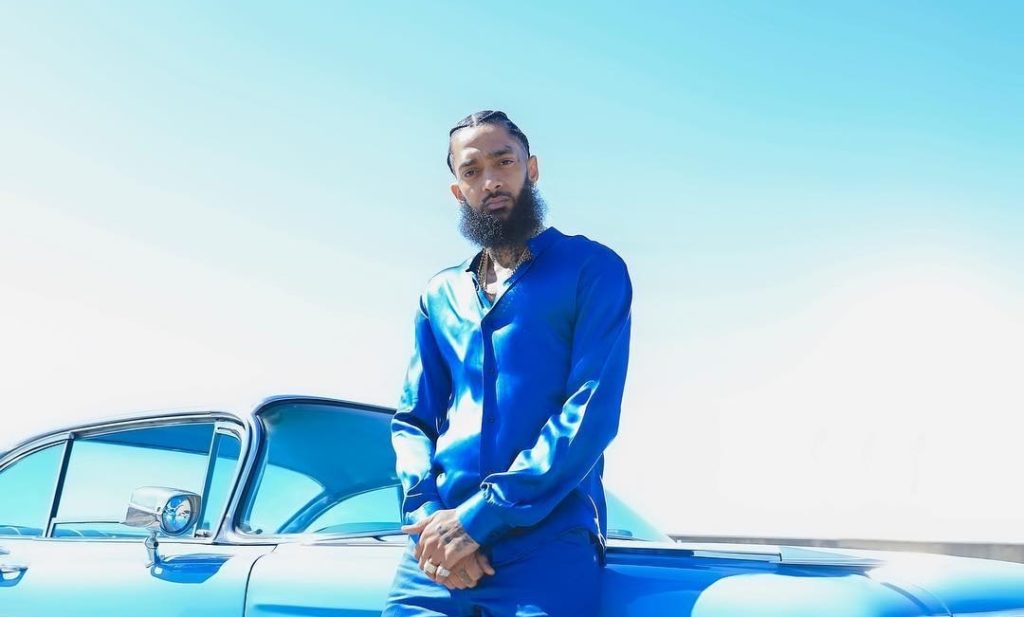 THE ENTIRE WORLD TOLD ON, RATTED ON & SNITCHED ON ERIC HOLDER BY SHARING, POSTING, REPORTING, STREAMING, & BLOGGING ABOUT EVERY PIECE OF INFORMATION AT THEIR DISPOSAL UNTIL THE KILLER WAS APPREHENDED. SWARMS OF PEOPLE WHO BARKED HATRED TOWARD THE KILLER & DESTROYED HIS IMAGE FOR BEING AN ALLEGED SNITCH WERE GUILTY OF THE SAME BEHAVIOR THEY ACC– USED HIM OF. POLICE HAD VERY LITTLE WORK TO DO. EVEN THOSE WHO CONSIDER THEMSELVES STREET WISE WERE POINTING FINGERS DESPITE THEM KNOWING THAT THE CODE OF THE STREET ALSO IMPLIES NEVER CALL A MAN A RAT/SNITCH IF YOU HAVE NEVER SEEN HIS PAPERWORK.
SEVERAL NEWS REPORTS MENTIONED A PETTY RAP SHEET OF THE ALLEGED SHOOTER. ACCORDING TO REPORTERS HE WAS ARRESTED YEARS AGO FOR DRIVING WITHOUT A LICENSE AND OTHER MINOR INFRACTIONS. HIS MOST SERIOUS CHARGE IN THE PAST WAS A GUN CHARGE HE SERVED TIME FOR. NO OBVIOUS INDICATIONS OF REASONS TO SNITCH. YET AND STILL THOSE WHO CLAIM TO BE OF THE STREETS PARROTED EVERYTHING THEY SAW AND READ ON SOCIAL MEDIA.
FOOD FOR THOUGHT. THE LATE CHINX DRUGS WAS GUNNED DOWN FOR THE EXACT SAME ACCUSATION. HE ACC– USED HIS SHOOTER OF BEING A SNITCH AND WAS GUNNED DOWN ON QUEENS BLVD THE SAME NIGHT.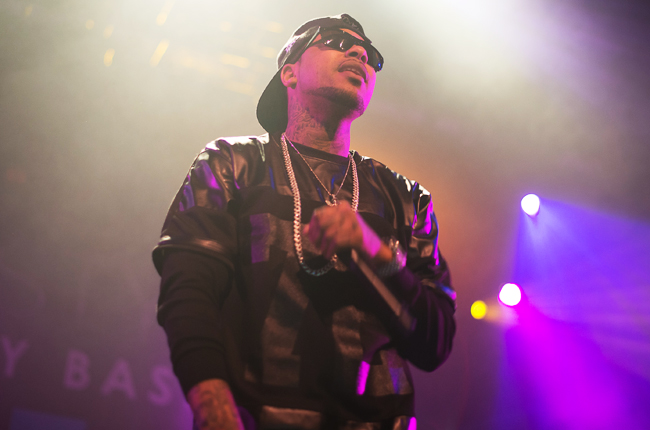 IRONICALLY, THE SHOOTER HAPPEN TO HAVE THE SAME NAME AS FORMER U.S. ATTORNEY GENERAL ERIC HOLDER. ANOTHER CLIFF NOTE IS THAT HE IS BEING ASSOCIATED WITH MENTAL HEALTH THE SAME AS MOST ASSASSINATION KILLERS OF AMERICA'S PAST. NOT TO MENTION HIS AKA SEEMS LIKE AN INSIDE JOKE. MAYBE THIS IS ALL A SOCIAL ENGINEERING TACTIC TO CONTROL PUBLIC OPINION, MAYBE IT'S NOT. SOCIAL MEDIA HAS BECOME A PROPAGANDA TOOL FOR LAW ENFORCEMENT AND THEY ARE GETTING PAID WHILE USING THE PUBLIC TO DO THE WORK FOR FREE OR WITH THE INCENTIVE OF MONETIZING THEIR PAGES FOR PROVIDING YOU WITH THE 'SCOOP'. 
WHAT IS INTERESTING THO, IS THAT NIPSEY HUSSLE DIED FOR WHAT HE BELIEVED IN AND THE WORLD SNITCHED ON HIS SHOOTER AS IF THEY WEREN'T TUNED IN TO THE PART OF THE STORY THAT SAID NIPSEY HUSSLE SHUNNED THE SHOOTER BECA– USE HE WAS A SNITCH! SOMETIMES YOU CAN LIVE AND DIE BY A CODE THAT THE WORLD WILL REJECT!!!