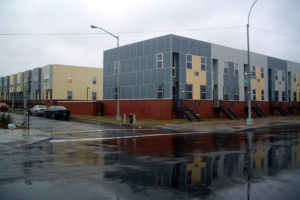 A lot of people in today's society are totally clueless in regard to the war waged against them by those in places of power. The newly developed Gateway area was strategically created to 'look' delightful and draws in the minority community. Without them being conscious of a bigger plot, working minorities flocked for applications in hopes of residing in the wonderland community. What was not known was that the area is completely toxic & filled with air pollution that will damage every generation who resides there.
Not only is the community surrounded by industrial toxins, it's sits atop of wastelands. It is done intentionally and the term has been coined environmental racism. The objective is to put minorities in areas that have no fresh air, clean water, landscape etc…Not only is it built on a landfill (dump) but the Department of Sanitation is across the street among other industrial fumes from the big companies that are located there as well. The first phase of this plot in the area began in the 1970s when Starrett City went up in construction. Each generation, there was a plan to continue building more minority developments in these toxic wastelands and then employ the same people they intend to kill.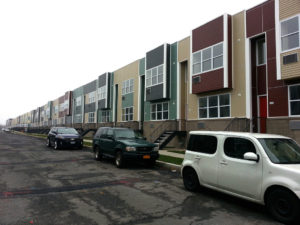 With the gentrification of New York and Europeans shuttling into Brooklyn at rapid speed, its no coincidence that they weren't given this brand new community built from scratch. Ironically, the people who live there never pondered the idea. Bushwick and Bedford-Stuyvesant have both morphed from Black and Spanish communities to predominately white in a matter of months. It doesn't take a rocket scientist to figure out that the Gateway area was purposely not being tossed to the white population to live in. The reason is because it wasn't created for them, it was developed so that minorities can inhale a lifetime of toxins, chemicals and materials that are virtually banned in most inhabited environments.
Environmental racism isn't just in Gateway Brooklyn, though it started with Starrett City & then phase 2 was the development of the Spring Creek Community. This crime against humanity is practiced all over the country. It isn't by happenstance, this is something orchestrated from the top & then passed down to local levels that foolishly believe it will bring jobs into the community. The same idea is practiced in Europe against the non-white populations. Hopefully people begin realizing the things going on around them affect them more then they realize and communities leader stop selling them out or stop allowing themselves to be duped. Everything that glitters isn't gold, they didn't hand a nice appearing area to minorities without a price attached, choose your poison wisely. Stop allowing yourself to be put to sleep, use your voice!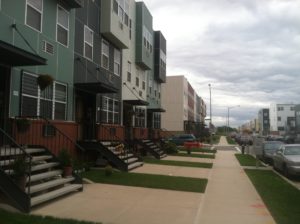 https://en.wikipedia.org/wiki/Environmental_racism
https://en.wikipedia.org/wiki/Landfill
https://en.wikipedia.org/wiki/Gateway_Center_(Brooklyn)#History
https://www.ejnet.org/ej/
https://www.theatlantic.com/video/index/529137/environmental-racism-is-the-new-jim-crow/